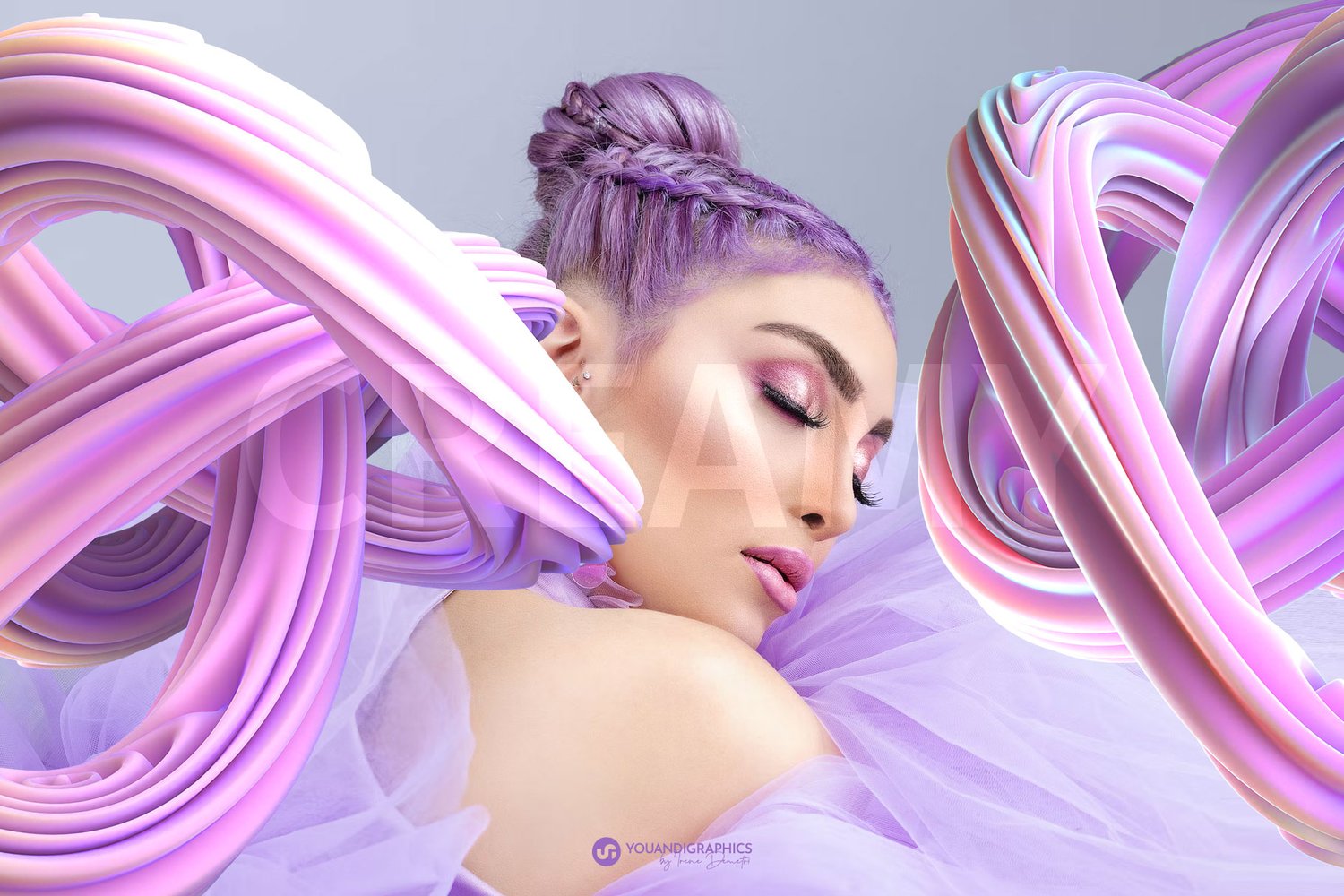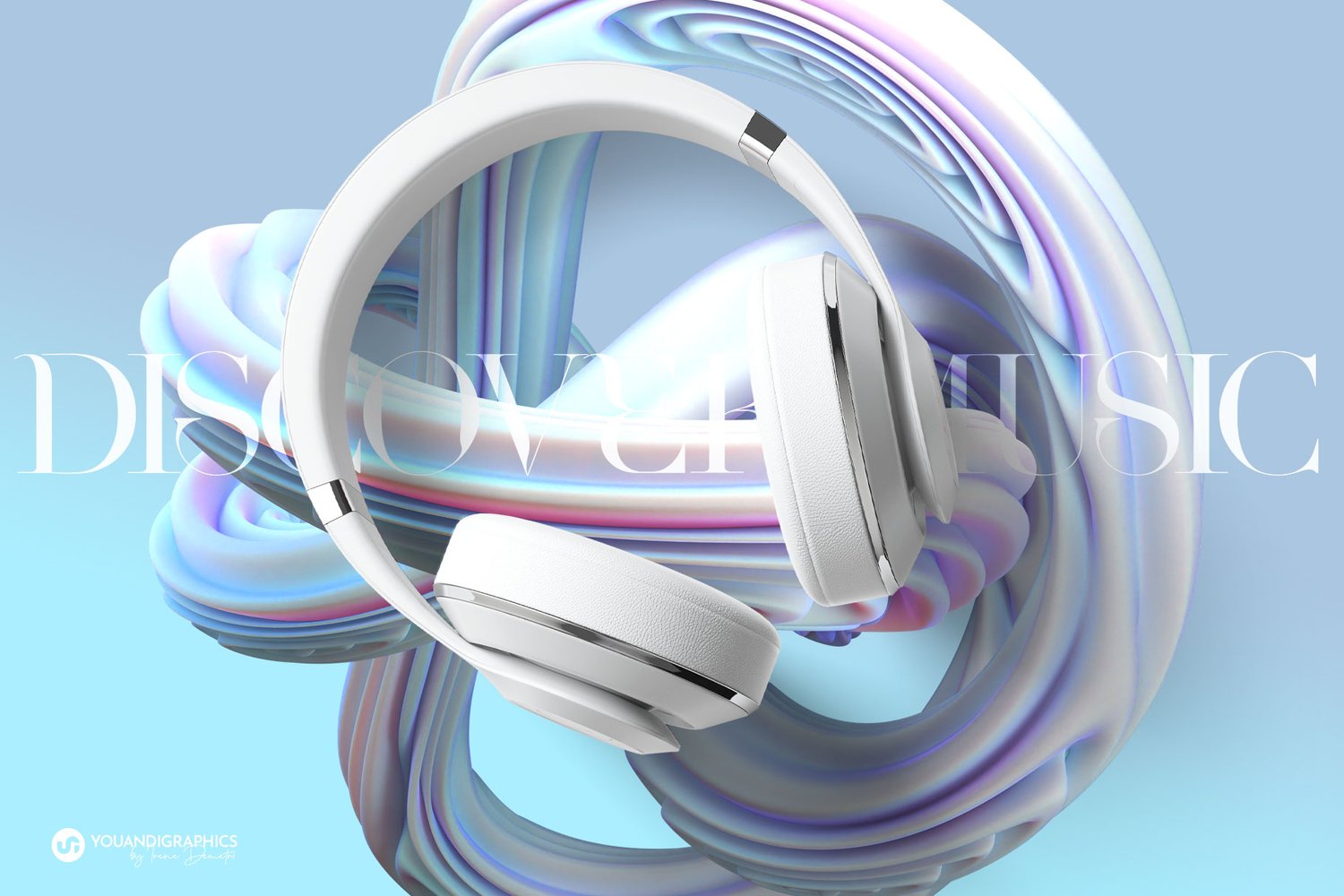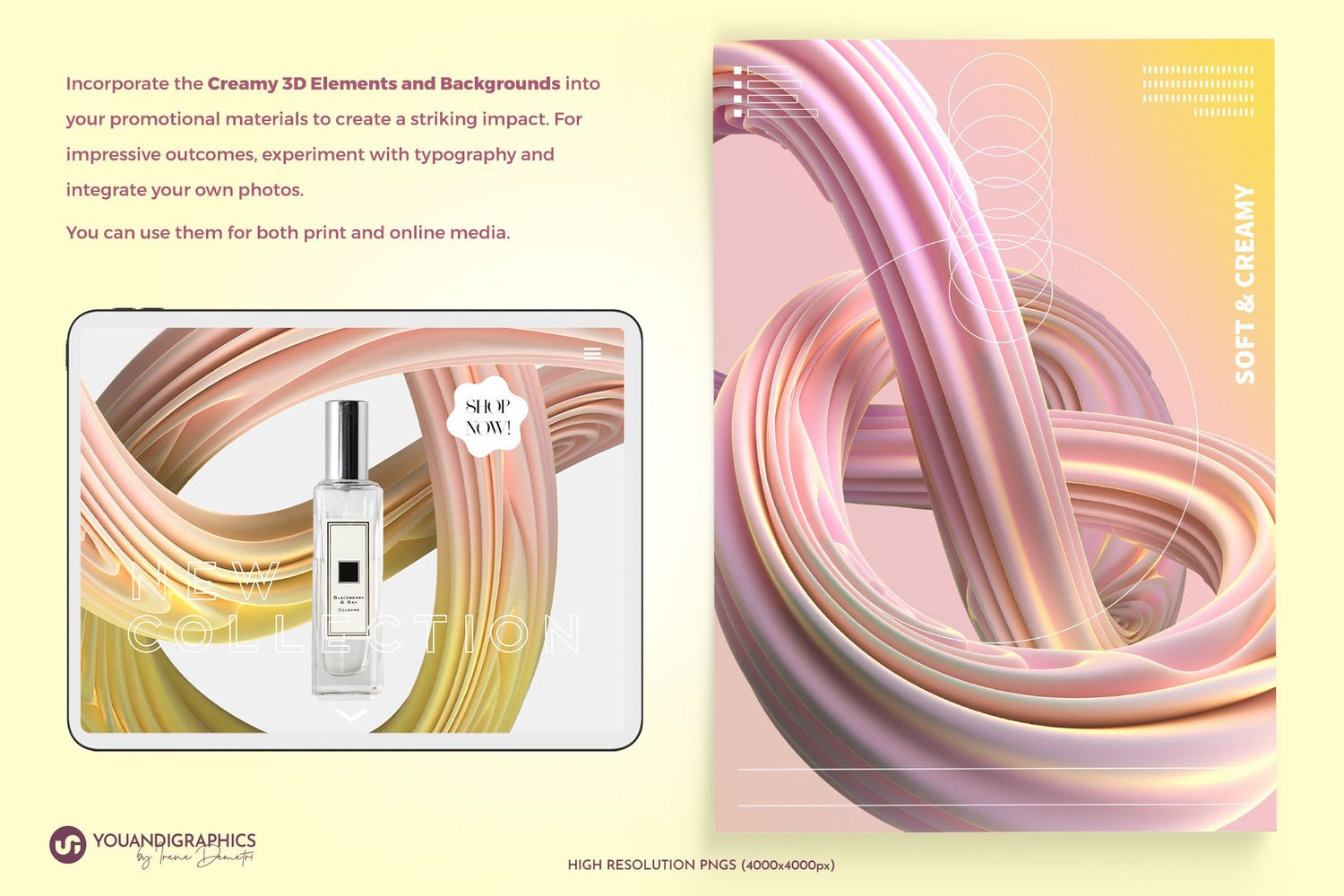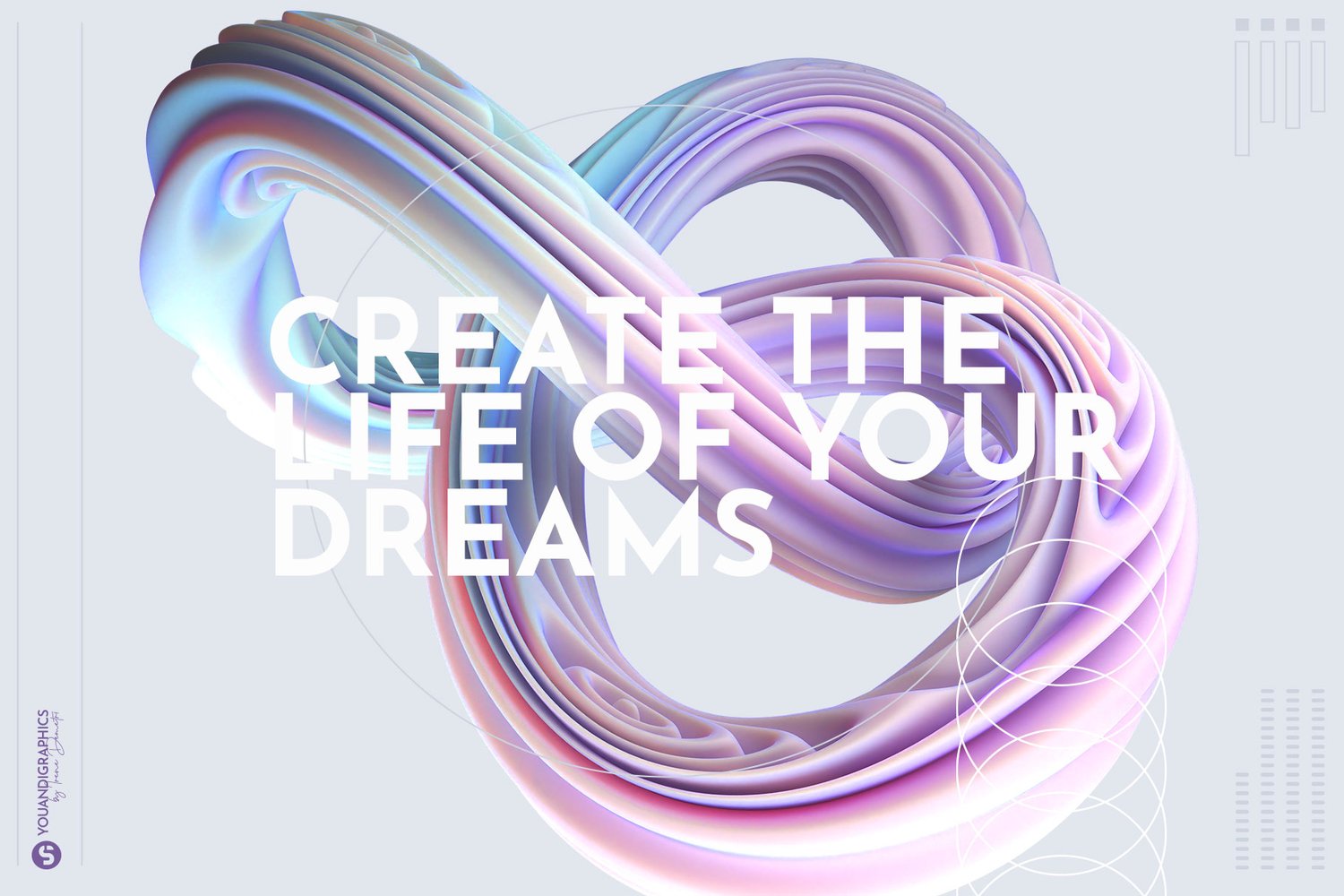 Soft & Creamy Abstract 3D Collection
On Sale
$999.99
Introducing the Soft & Creamy Abstract 3D Collection - a stunning set of 3D render elements and backgrounds that will take your creative projects to the next level.
Featuring a range of dreamy, surreal designs in multiple, fun color combinations, this collection offers a wealth of creative possibilities for artists, designers, and content creators. Each element is rendered in stunning 3D detail, with a soft and creamy aesthetic that adds a touch of elegance to any project.
Whether you're looking to create eye-catching social media graphics, stunning website designs, print graphics or captivating video content, the Soft & Creamy Surreal 3D Collection has everything you need to make your vision a reality.
---
WHAT IS INCLUDED IN THIS PRODUCT:
20 PNG Individual Shapes 3D Elements approx. 4000x4000px - Transparent Backgrounds
20 JPG Backgrounds - 3000x2000px, 300dpi
20 JPG Instagram Backgrounds - Instagram Story size at 1080x1920px
20 JPG Instagram Backgrounds - Instagram Post size at 1080x1080px